WCS News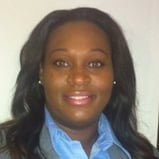 Starting immediately, Shawn Riddles will serve as Waste Cost Solutions' new Customer Support Manager. In this role, Shawn will be responsible for the company's Garbage Department,overseeing the teams that deliver customer satisfaction, SmartService analysis, price negotiations and issue resolution. WCS will be expanding its services in facility maintenance and Shawn will help lead this effort. Additionally, she will spearhead WCS's sustainability education program.
Shawn is a native of Brooklyn, and received her business degree from Georgia Tech University in Atlanta. She has a solid business background in customer service, contract negotiation, customer retention and process improvement. Shawn looks forward to meeting all of you and be prepared—she is a fervent Miami Hurricanes and Miami Heat fan!
Waste Management and Recycling Services
Waste Cost Solutions is a full-service waste and sustainability management company. We negotiate nationwide, multi-location waste management contracts and manage every detail of each location's services. Our customers are national organizations in the restaurant and hospitality industry, as well as industrial, commercial, and residential property management companies. Our knowledgeable customer service department is committed to not only reducing your costs, but also to creating programs that are customized to fit your business. We know the garbage and recycling issues you face, and we know how to solve them.
To see how we save you money and time, click on waste management.
Construction and Roll-Off Dumpsters
Dumpsters R Us is a construction dumpster and roll-off management company. We provide dumpsters for our nationwide customers anywhere they are needed and in multiple sizes. Whatever the scope of your project--large or small, short- or long-term, residential or commercial--our dedicated and knowledgeable staff will help you to get the proper size and service to any location in the United States. We understand that you rely on both proper service and on our ability to coordinate services that fit your schedule and construction timeline.
For more information, click on roll-off dumpsters.